Equine 74 Gastric Success-Story #1
Darragh Kenny: "I like to prevent problems better than to fix them after, so this is why I think Equine 74 Gastric can be very useful"
Ireland's acclaimed rider Darragh Kenny has been travelling back and forth from the United States to Europe over the last years, and many times his best horses travelled with him. And along all Darragh's travels over the world, he has had great successes too. A 12th individual placing at the World Equestrian Games in Caen in 2014, winning the prestigious Aga Khan Trophy in Dublin in 2015 and no less than two Grand Prix victories at the Winter Equestrian Festival in Wellington earlier this year are just some examples of Darragh's amazing achievements over the last couple of years.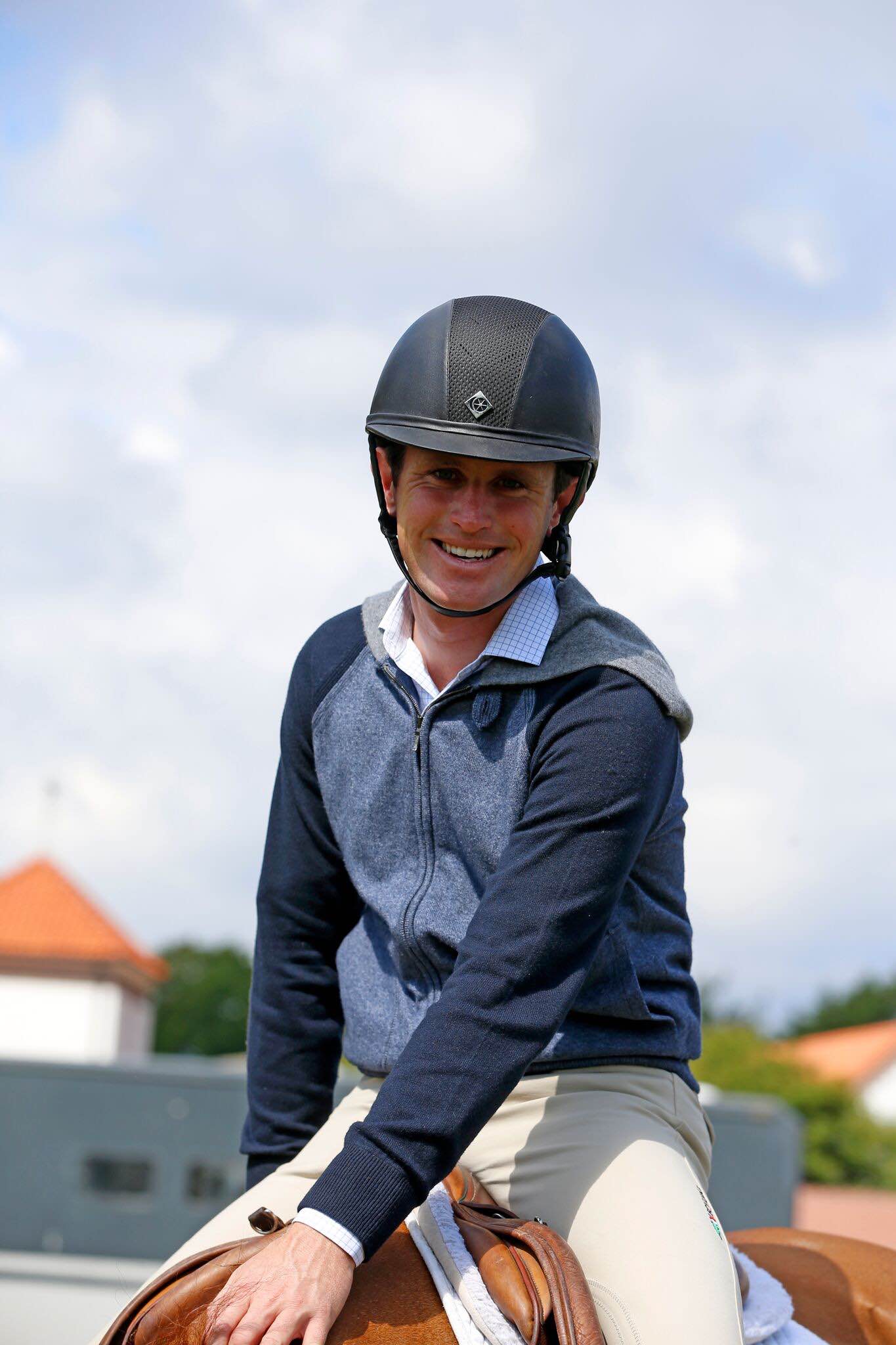 Since last year, Darragh has been a user of Equine 74 Gastric on a big number of his horses.
"In the United States I used to work mostly with Gastrogard, also known as omeprazole. But when I was in Europe last year, I noticed that Gastrogard is a bit more difficult to get here in Europe so I was looking for an alternative. Then I heard about Equine 74 Gastric, so I wanted to try it straightaway," Kenny states.
The use of Equine 74 Gastric started to pay off for Darragh after a couple of weeks.

"I started to use it on two horses of which I knew were suffering from stomach problems. And after three weeks to a month, I was really impressed with the result. Since it is not a product with any medicine involved, you can use it as much as you like and it will always benefit the horse. Nowadays I feed it to most of my horses, and they all feel very good after I have put them on it. They feel good, they look good and they travel easier."
Thanks to the expansion of Equine 74 Gastric all over the world, Darragh Kenny will also be able to use the product when he is back in the United States.
"I will for sure start to feed it when I am back in America, and I am convinced more stables will do the same.It is an excellent gastro product and I think it can be beneficial for many horses. Not only if they have ulcer or stomach problems, but also when you try to prevent these kind of problems."
Being an international top rider, Kenny and his horses travel a lot.
"This is a big issue with horses nowadays. If you take the top horses, they travel so much all the time and have to jump at these major shows. Sometimes the stress from the long travels can cause stomach problems and influence their performances. I like to prevent problems better than to fix them after, so this is why I think Equine 74 Gastric can be very useful."

Darragh Kenny noticed other improvements as well, since he has been using Equine 74 Gastric.
"The most obvious I noticed was the improvements of the stomach and the reduced stress of the horses, but when the horses feel really good in their stomach and in the body – they obviously also start to look good on the outside!", Darragh Kenny concludes.