Equine 74 Calm Relax
Composition & FAQ
When to feed Equine 74 Calm Relax?
The paste is suitable for many situations where the horse is known to be prone to stress.
With some horses these are: Loading, training in new places, a tournament, the blacksmith. Here there are countless situations that can cause both minor and major excitement.
In order to increase the well-being and to buffer the developing stomach acid and to cover it with the developing gel ,the paste is given in time 5 - 15 minutes before the situation.
How do I feed Equine 74 Calm Relax?
We recommend to feed 30 g for one horse (approx. 450–600 kg), best 10–30 minutes before the event (departure, tournament start, training etc.)
The tasty paste is administered directly into the horse's mouth.
How to feed the paste in combination with the other Equine 74 Gastric products?
Calm Relax is to be understood as an addition, i.e. you feed it as described very specifically before the situations.
The daily feeding of Equine 74 Gastric pursues a different goal, here it is about continuously buffering the excess gastric acid.
Can I use Equine 74 Gastric during a show? Is it doping free?
Yes.
It is free of any banned substances prohibited during recognized shows (FEI).
What are the ingredients of Equine 74 Calm Relax?
Components:
Calcium | 14,5%
Magnesium | 6,29%
Moisture | 0,9%
Na+ | 0,58%
Crude Ash | 50,3 %
Crude Protein | 1.12%
Crude Fat | 38,5%
Crude Fibre | 0,5%
Ingredients:
Calcareous Marine Algae (Lithotamnion Glaciale), Marine Macro-Algae (Fucaceae | Ascophyllum nodosum), magnesium oxide, maize germ oil, coconut oil

Additivs: Stevia
Flavor: Vanilla
Stabiliser: Silicide acid
Optimale Storage
Always store upright at room temperature. Not below 20 degrees Celsius. Close well after use.
Shelf life:
24 months after production date, see applicator stamp
Directions for use:
Please consume within 4 weeks after opening
Net weight:
95g
Doping-free
Give your horse the support it deserves.
Discover our premium products for optimal performance and well-being.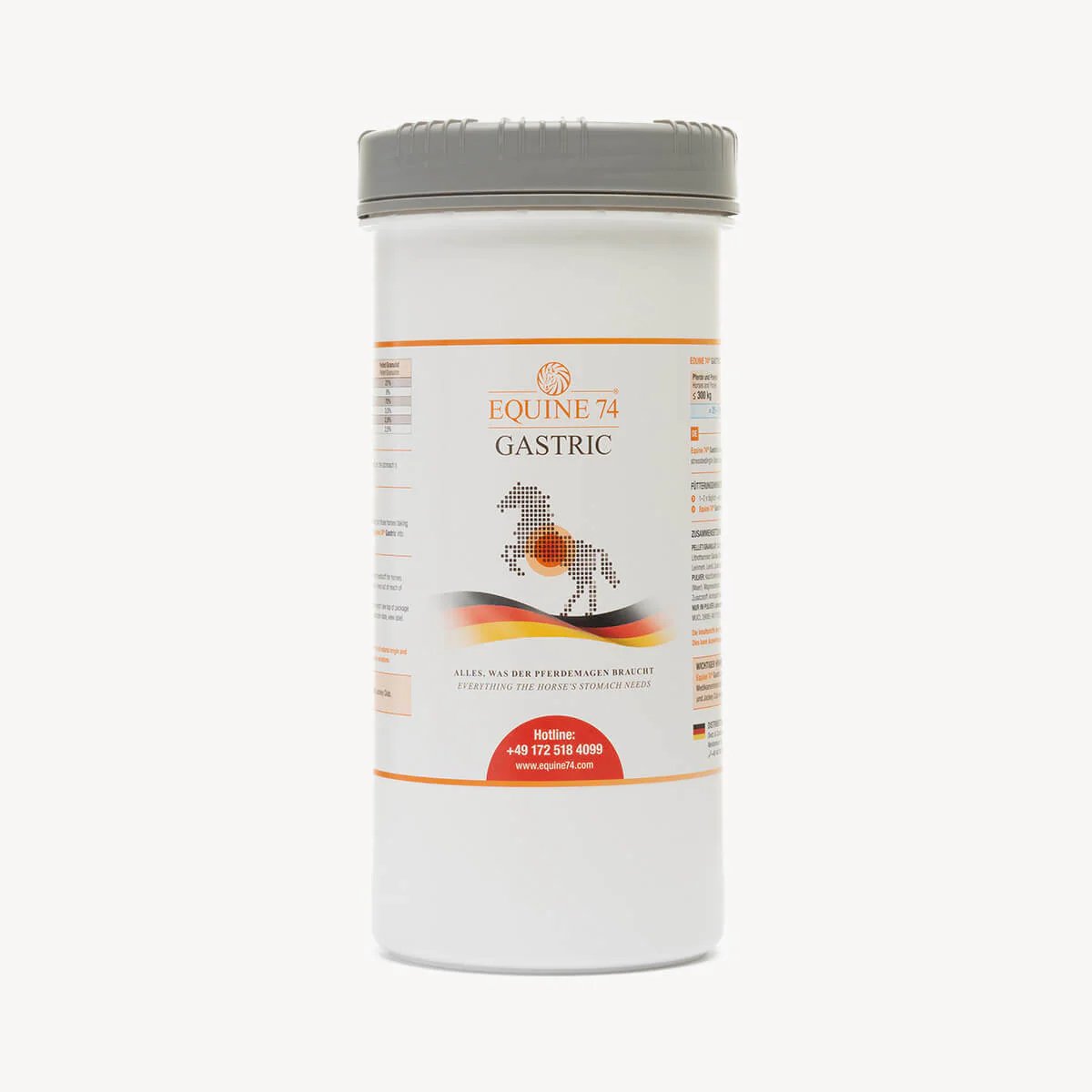 The long term solution
Equine 74 Gastric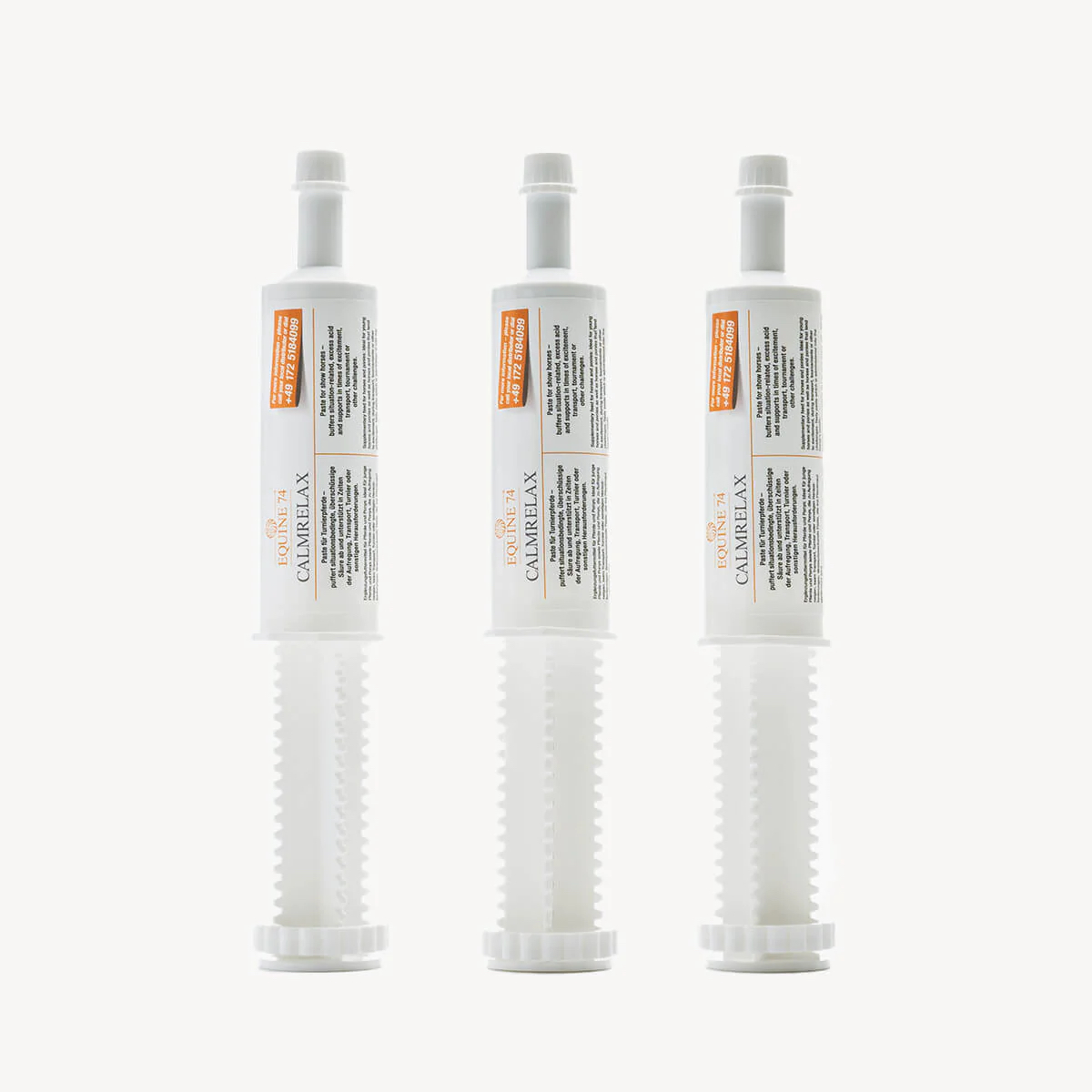 For immediate relief
Equine 74 Stomach Calm Relax