Make your horse feel happy inside.
Natural stomach acid buffers and a digestion-friendly pH value in the stomach and intestines can have a positive effect on your horse's performance and well-being. Lucky for your horse and you!
Founder Christian Dietz
How can Equine 74 help your horse?
Every day we receive messages from customers or interested people who want to know more about the topic of gastric ulcer in horses and our two products.
We have answered the most common questions we are asked in the adjacent video.
If your answer is not included, write us in the chat or just give us a call. We look forward to exchanging ideas with you.
Do as many riders around the world do: optimize husbandry, rethink feeding, reduce stress and feed Equine 74.
You suspect a stomach ulcer in your horse?
Track, manage and share your horse's stomach symptoms – for free!
Use the app on the go or at home, on and offline.
Document symptoms, save them as a PDF, or share them with your vet or clinic via a link.
Use the app for as many horses as you want and as often as you want.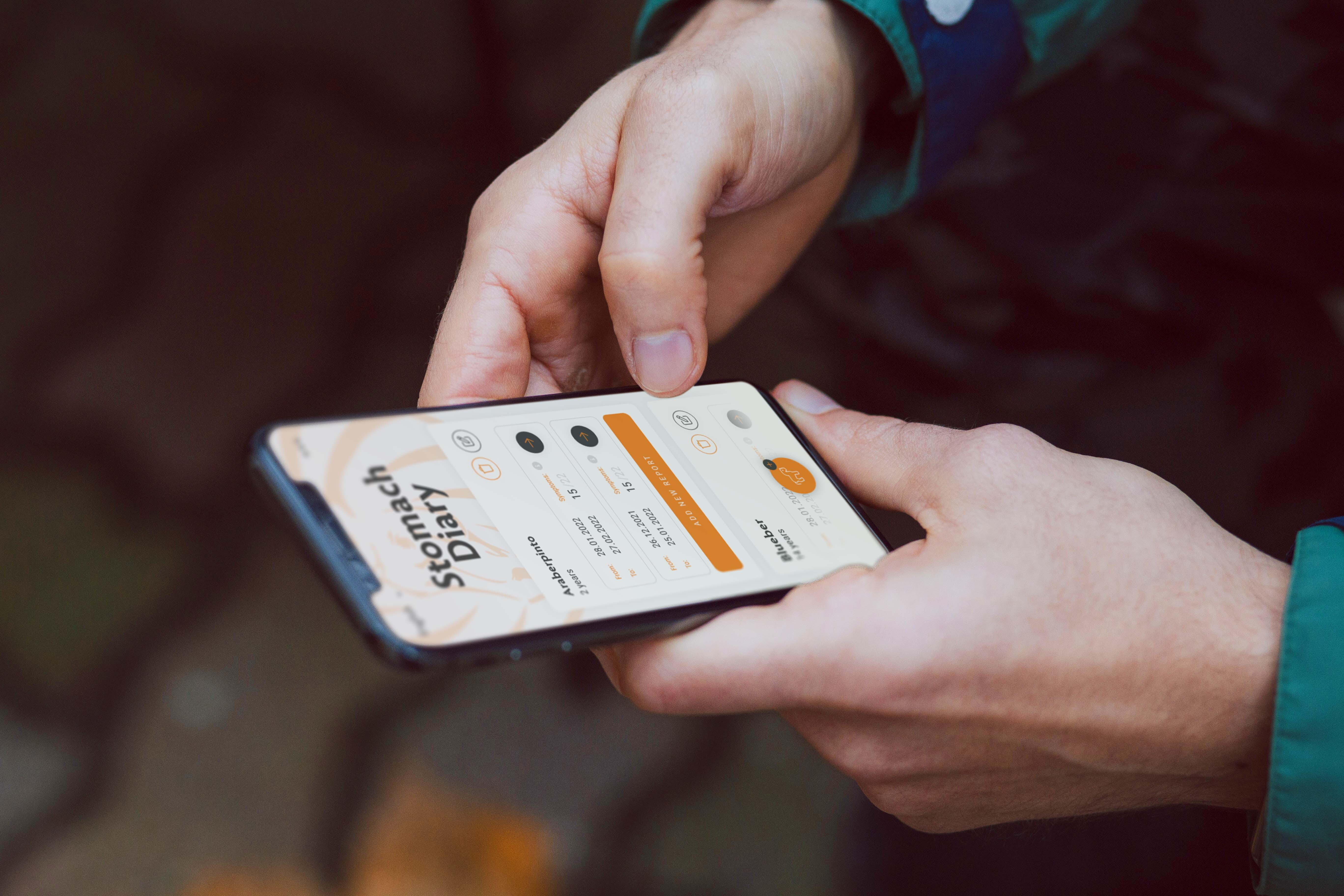 Bye-bye stomach ulcers, hello Equine 74 – our products at a glance
The long-term solution
Buffers the excess acid in the horse's stomach instead of blocking it.
Horses produce gastric acid around the clock. Only if they can graze constantly, the stomach acid is usually sufficiently buffered.
Acid buffer for daily supplementation
Scientifically proven effect*
Doping free - no banned ingredients
From 100% natural ingredients
Equine 74 Stomach Calm Relax
FOR ACUTE STRESS
Supports the nervous horse stomach in stressful situations.
Natural stomach acid buffer, highly digestible magnesium and a natural "gel protective film" that lays on the stomach contents can have a positive effect during transport, training, competitions and anything new. Lucky for your horse and you!
Reduces stress-related discomfort
Magnesium creates more calmness
Doping free - no banned ingredients
Developed by horse people for horse people
In 2011, we started our company with the goal of developing an all-natural feed supplement that buffers excess stomach acid in horses.
We have experienced ourselves how ulcers can destroy not only the health of horses, but also their relationship with people.
That's why we developed Equine 74 Gastric to help our four-legged partners feel good while performing at their personal best. We want to make horses happier and healthier - no matter what discipline they are at home in.