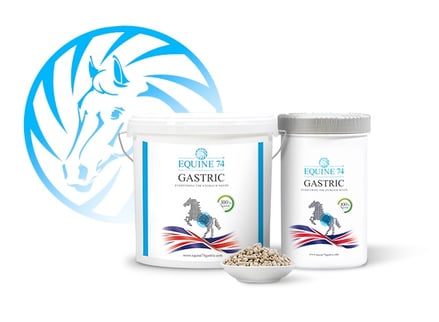 Equine74 is a natural, environmentally friendly product manufactured from a unique, organic red marine algae which is harvested from the ocean floor. It acts as a buffer to help protect the stomach lining and its unique honeycomb structure also enables optimum uptake and maximum efficacy. The addition of Biosprint yeast to the natural formulation of Equine 74 optimizes fibre digestion in the hindgut, whilst supporting the microbiome.
"I'm a huge fan of Equine 74. If your horse has ever had even a hint of an ulcer I'd thoroughly recommend it. I find it frequently turns horses who are thoroughly uncomfortable in their skins, touch sensitive or jumpy, become completely different animals."
Sally Matthews Principal Chiropractor
Put simply, Equine 74 works – it has been researched, trialled and has plenty of anecdotal success too. It is now used by many riders across all disciplines. Equine 74 Director Amanda Davies has been involved with the development of Equine 74 Gastric since the beginning and, along with her team, is always happy to answer any questions or discuss individual horses' requirements.
Any questions ? Please call the Equine 74 Team on 01270 750117
Equine74UK